Crosswalk Youth Shelter
Chances for a Brighter Future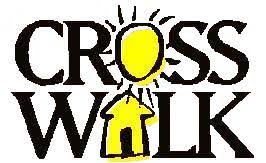 Established in 1985 and operating continuously since then, Crosswalk is the only licensed emergency shelter serving runaway and homeless youth in Eastern Washington. An array of professional case managers, teachers, health care workers, and chemical dependency counselors work with Crosswalk youth with the primary goal of ending their homelessness and connecting them to stabilizing and supportive services.

Get Involved and Support Crosswalk Youth!
Whether it's through your generous charitable donation, the gift or durable goods for our kids, or by volunteering your time - your contribution will make a critical difference in the lives of youth who need it most.
Crosswalk restores hope and encourages personal responsibility among homeless youth, including those who eventually return to their families, by providing:
Family Reconciliation Services
Clothing, Showers and Personal Hygiene Products
Employment-Readiness Program and Job-Placement Assistance
Independent Living Training Including Life-Skills and Self-Sufficiency Classes
Attachment and Bonding Classes for Young Mothers
Medical and Mental-Health Care
School Drop-Out Prevention Program
Substance-Abuse Treatment and Prevention
Tutoring and Enrichment Activities
College Scholarship Opportunities (Donor Funded)
Transportation
Access to Our Transitional Housing Programs
Crosswalk | Address: 525 W 2nd Ave, Main Floor, Spokane, WA 99201 | Hours: 24 hours, 7 days a week

Phone: 509.838.6596
Fax: 509.624.2275